Healthy Buildings Conference
Date published: 14/02/2017
For 23 years, Ty-Mawr has been concerned about the impact of building products on buildings as well as the environment and the health of those using/installing the products and those subsequently living with them.
We were therefore deligthed that our Technical Director, Nigel Gervis, was invited to talk at this Conference and Expo, organised by the ASBP to explore the extent to which careful product selection can have a positive influence on occupant and planetary health.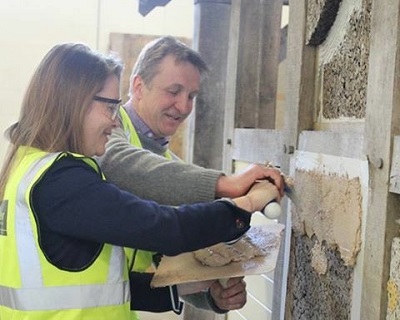 Nigel Gervis, Technical Director will be speaking on the 'Benefits of Lime' at the Healthy Building's Conference
Who is it for?
The Conference is particularly aimed at architects, designers and product specifiers, but is highly relevant to building clients, policy makers and product suppliers. The event should also appeal to anyone with an interest in the relationship between buildings and human health.
What are the issues and opportunities?
Expert speakers will address urgent occupant health issues such as overheating, moisture and mould, and indoor air quality and explore how building products can exacerbate the problem or provide a solution. For example, new research will be presented that exposes the risks associated with harmful air in our homes and public buildings caused by dangerously high levels of volatile organic compounds.
Why the ASBP?
Building products can have a considerable impact on the health of building occupants as well as on the natural environment and on the people and communities impacted by the manufacturing process. Consequently, sustainable products must be healthy products. This Conference will help delegates to both conceive of and design healthier buildings and to maximise the opportunities of more informed product selection.
For further information - click here