Maesgwyn Cottage, Carmarthenshire
Tŷ-Mawr ‌‌ posted this on 8 Apr 2016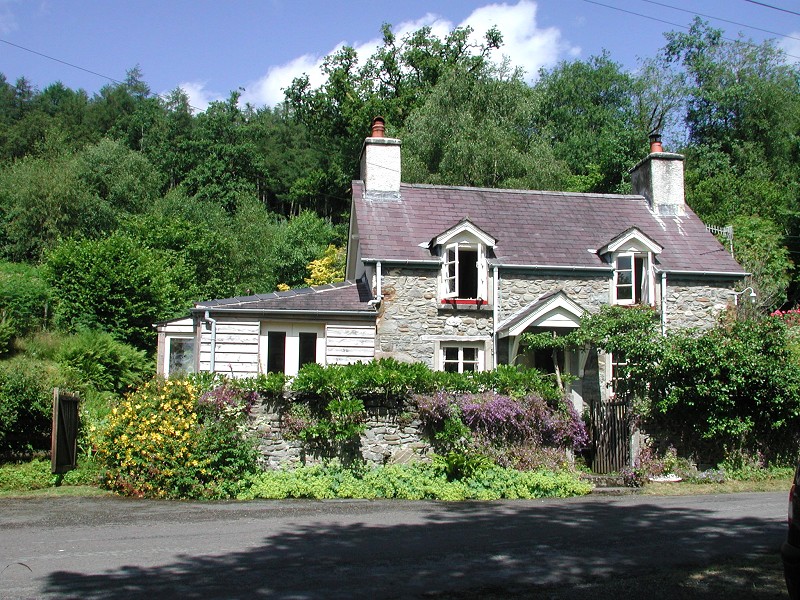 Maesgwyn is a delightful and very cosy traditional stone and slate cottage with a sense of charm, intimacy and peacefulness in its unspoiled situation.
Client: Corinne Brown
Location: Maesgwyn, Rhandirmwyn, Llandovery, Carms. SA20
Materials Supplied: Ty-Mawr Welsh Wool Insulation, Singleton Birch NHL5, Beeck's Quartz Filler, Ty-Mawr's range of non-hydraulic lime plasters, Wood Wool Boards, Ty-Mawr Limewash and Pigments, Earthborn Clay Paint, Casein Natural Paint, and Earthborn Pro-Aqua Eggshell Paint, Aglaia Wood Primer, Undercoat/Precoater and Beeck's Exterior Stand Oil.
It has been sympathetically renovated using only traditional materials throughout the main cottage. These include lime mortars, plasters, sheep's wool insulation, clay and limewash paints. The extension is of double brick construction and clad externally with Western Red Cedar.
We are aware that the roof was replaced in 1986, and benefitted from additional Ty-Mawr Welsh Wool insulation. At the same time, the chimney joints were raked out and were dubbed out with a base coat and pointed with an NHL5. New flaunchings and slate support were added and it was finished with a roughcast NHL. In recent years, the chimneys have benefitted from a coat of Beeck's Quartz Filler which has proved very successful.
As far as the upstairs rooms are concerned, the ceilings are built up of Celenit Wood Wool Boards (15mm), haired scratch coat onto render mesh and a finish coat.
The internal walls in the old cottage have all received attention, with new studwork which has been packed with Ty-Mawr's Welsh Wool insulation and covered with tongue & groove timber.
"The Welsh Wool Insulation packed into the new internal stud work partition walls gives off a noticeably more muffled and cosy atmosphere to the sound quality inside the thick stone walls of the cottage." Corinne Brown
Defective areas of old lime plaster have been removed and replaced where necessary using a base coat, scratch and finish coats.
On the internal plaster, the owner experimented with Ty-Mawr pigments and limewash but has also used Earthborn Clay Paint and Casein Natural Paint. The internal woodwork has benefitted from Earthborn Pro-Aqua Eggshell.
"I had such pleasure playing with the mixes of Ty-Mawr pigments from the earth itself. I used the Red and Yellow Ochres that colour our world, and Umber, to give tone to the chosen colours. The lightness and warmth of these natural hues go hand in hand and give a spirit to the home." Corinne Brown
Externally, a limecrete floor has been installed at the rear, on which sits a part-end gable wall.
The back wall of the cottage (which was originally pointed with cement in 1986) has received significant attention. In 2009 a programme commenced to rake out all of the old cement. It was then pointed and butter-pointed using an NHL3.5 mix and received seven coats of Ty-Mawr limewash.
The external woodwork at Maesgwyn has benefitted from Aglaia Wood Primer, Undercoat/Precoater, and has been finished off with a coat of Beeck's Exterior Stand Oil.