Nash's House, Stratford-upon-Avon
Tŷ-Mawr ‌‌ posted this on 11 Apr 2016
Nash's House is a beautiful Tudor home, steeped in history. It was originally owned by Shakespeare's granddaughter and is named after her first husband, Thomas Nash.
Contractors: Splitlath Building Conservation Ltd
Materials Supplied: Riven Oak Laths, Hydraulic Lime
The house is being immaculately restored to its original style and is presented to accurately portray the appropriate period. The high standard of maintenance and restoration of this property make this attraction very special. A range of internal and external restoration works are being undertaken, including restoration of the timber-framed building. The work is part-funded by the Heritage Lottery Fund (HLF) and is being carried out on behalf of the Shakespeare Birthplace Trust.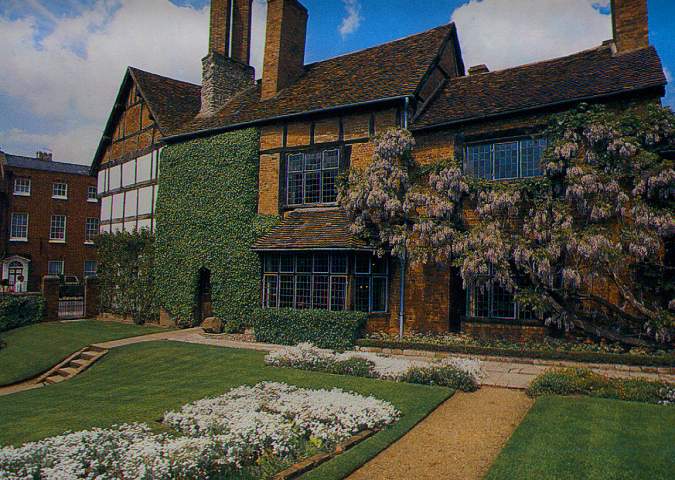 Situated next door to Nash's House are the foundations of New Place. Shakespeare is thought to have written some of his later works here, including The Tempest. He died here in 1616.
Nash's house is an archaeological gem. It was featured on TV's 'Time Team' in 2012 and a key part of this attraction is the Family Archaeological Marquee.
Nash's House is situated in Stratford town centre, within walking distance of other Shakespeare attractions such as Hay Croft and Shakespeare's birthplace.
"I like this place and could willingly waste my time in it."
― William Shakespeare