Boxgrove Priory, Chichester
Tŷ-Mawr ‌‌ posted this on 11 Apr 2016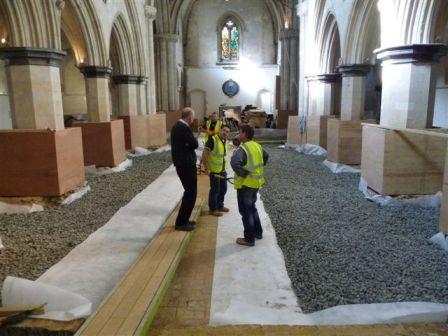 The Priory Church of St Mary and St Blaise sits in the centre of the historic village of Boxgrove near Chichester, within the sweep of land beneath the South Downs.
Client: Boxgrove Priory, Chichester
Materials Supplied: Floor Insulation System
An entry in the Domesday book of 1086 tells us that a church existed here even before the Norman Conquest, and although nothing now remains of that Anglo-Saxon church, the present lovely and impressive building dates from the early twelfth century and is famed for its atmosphere of healing tranquillity and peace.
The Bishop of Chichester blessed the restoration work at a wonderful service of rejoicing on Tuesday 20 October 2009.
For more images of the restoration project at Boxgrove Priory, please click here.