Refurbishment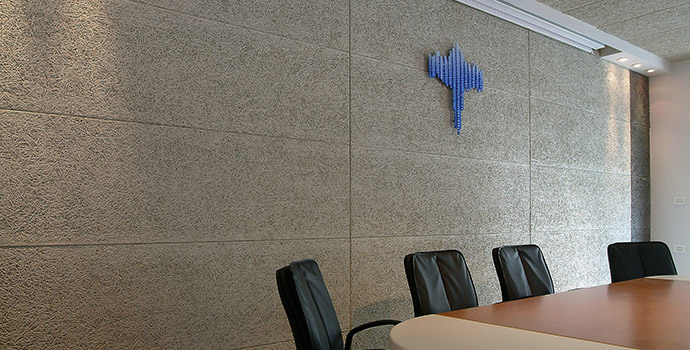 The opportunity should be taken during building refurbishment to increase energy efficiency of the structure, but also to control sound within the rooms and create a healthy living environment. Ty-Mawr have created specific solutions to improve energy efficiency for roofs, walls and floors.
Celenit panels can be fixed directly to the existing external wall, if the external wall is of single skin construction, the open nature of the Celenit panel still allows the wall to breathe. The breathability of the wall can be further maintained by the use of Ty-Mawr lime plaster and our attractive range of paints, a similar build up can be used for ceilings. Depending on the space available, thermal values and building comfort can be increased by using Thermafleece or wood-fibre insulation between the external wall and Celenit panels.
Partition walls between rooms often have sound insulation problems and do not normally meet the benchmarks set by current regulations. Celenit panels applied to the wall or in the interspaces between walls, considerably improve sound insulation between room spaces even at the most disturbing medium and low frequencies such as found in music or conversation. The sound blocking effects can also be enhanced by using Thermafleece in conjunction with Celenit.
Limiting echoes in crowded public buildings, bars, restaurants, sporting arenas, swimming pools or schools, is highly important to enjoying the activities held there. This functional performance, sound wave absorption, can be provided by Celenit. Thanks to the textured shape, dimension and an attractive range of colours, the acoustic panels also contribute to sophisticated interior design solutions and are ideal for retro fitting.