The Kitchen Garden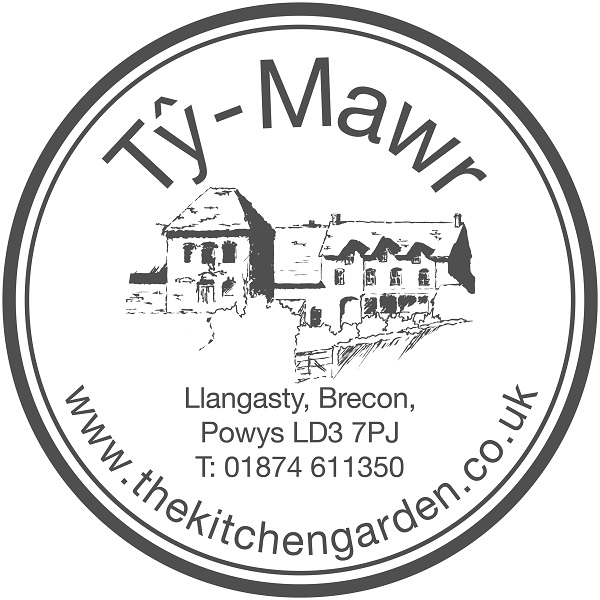 You are welcome to visit our beautiful site located in the converted grade 2* listed buildings at Ty-Mawr. Tours and talks in the garden are still available on week days only with 24hrs notice.
We welcome visitors who would like to know more about us and our sustainable gardening! Click here to find out more!
Why are we doing this? We would like to encourage the idea of food security by developing a scheme which would give everyone access to a diverse and interesting range of safe foods produced locally and ecologically.
"Industrial agriculture has not produced more food. It has destroyed diverse sources of food, and it has stolen food from other species to bring larger quantities of specific commodities to the market, using huge quantities of fossil fuels & water & toxic chemicals in the process." Vandana Shiva. Stolen Harvest. 2000.
New this year - we are running Gardening courses in addition to our Art Days - click here to learn more and book your place!
If you have any queries or requests, please call Rae on 07949 396589 or email rae.gervis@lime.org.uk.
The shop & café are now closed permanently.