The Kitchen Garden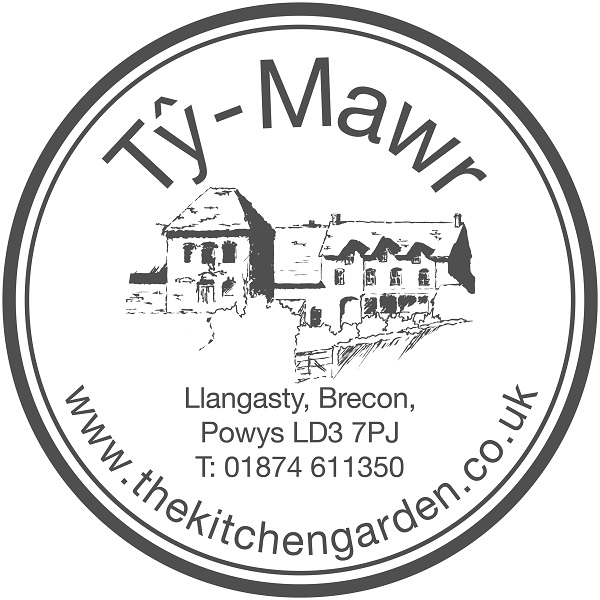 We are delighted to be able to offer again a wide range of our own fresh produce and preserves, as well as that of other local and some certified organic suppliers.
Every week we print a new list of what is currently available and their prices - so to place your order please:
We are gradually adding products to this website - see below - to make purchasing easier!
This year we are growing a range of annual and perennial vegetables, herbs, fruit, edible flowers and salad ingredients, grown to organic standards, but we are also happy to grow to order for you - so please get in touch if you have a particular demand or desire!
You are welcome to visit our beautiful shop located in the converted grade 2* listed buildings at Ty-Mawr and choose your own produce from the shop as well as the garden.
We welcome visitors who would like to know more about us and our sustainable gardening! Click here to find out more!
Why are we doing this? We would like to encourage the idea of food security by developing a scheme which would give everyone access to a diverse and interesting range of safe foods produced locally and ecologically.
"Industrial agriculture has not produced more food. It has destroyed diverse sources of food, and it has stolen food from other species to bring larger quantities of specific commodities to the market, using huge quantities of fossil fuels & water & toxic chemicals in the process." Vandana Shiva. Stolen Harvest. 2000.
The Kitchen Garden is now open for pre-ordered veg, seedlings & usual stocked goods. These can be paid for via bank transfer or card payment over the phone.
Collections 'over the garden wall' only. All social distancing guidelines are in place & hand sanitiser at point of collection.
Our opening hours are Tuesday to Saturday 10:00 am - 4:00 pm (March - December)
New this year - we are running Gardening courses in addition to our Art Days - click here to learn more and book your place!
If you have any queries or requests, please call Rae on 07949 396589.