Ty-Mawr shortlisted for a prestigious Ashden Award
Date published: 04/04/2016
We're delighted to announce that we have been shortlisted (with just NINE other UK organisations) for a prestigious 2016 Ashden Award.
Following a thorough assessment process, the Ashden Award judges were impressed by our innovative use of recycled and natural building products such as recycled glass, hemp and locally sourced wool, and their application in our range of LABC-registered insulation systems.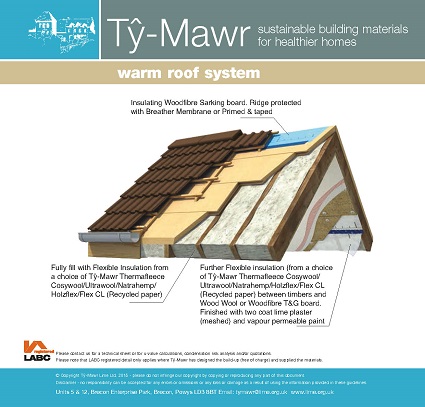 The judges were also impressed with our education and training programmes where emphasis is placed on traditional skills and the use of sustainable materials.
The Ashden Awards are a globally recognised measure for excellence in the field of sustainable energy. Winners receive tailored support to help scale up their work and a prize of between £10,000 and £15,000. This year 10 organisations have been shortlisted for UK awards, all vying to join an elite group of Ashden alumni.
Joyce Gervis, Ty-Mawr's Managing Director, said: "We're thrilled to have been shortlisted for a UK Award by Ashden who recognise some of the most important achievements in the field of sustainability. It fuels our passion to continue to develop, improve and implement our range of sustainable insulation systems, all of which use natural, recycled or renewable materials. It's encouraging to know that small businesses like ours really can make a difference and play a significant part in helping the UK move towards a low carbon economy."
Sarah Butler-Sloss, Ashden's Founder Director, said: "This year's shortlist is one of our most exciting ever and all of the organisations who have made it this far are doing amazing work to improve the environments in which we work, rest and play in the most low carbon and energy efficient ways possible."
The 2016 Ashden Awards will be presented at a prestigious ceremony at the Royal Geographical Society in London on Thursday 9th June.