LABC Registered Detail
Since 2009, we have had LABC System Type Approval for our insulated limecrete floor. This means that it is easier for you to receive Local Authority Building Control approval wherever you are in the country as it covers all Local Authority areas in the UK.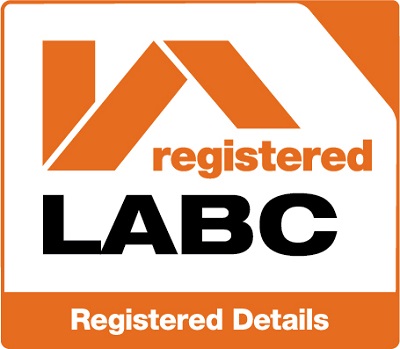 Much has happened since 2009 and in a constant effort to improve and develop their products and systems, we have launched a total of six LABC registered system builds including our sublime® floor system.
LABC Registered Details has superseded System Type Approval and now enables developers, architects, designers, technical specifiers, contractors and home owners to use existing design details to minimise the Building Control checking and to streamline the approvals process.
The insulated limecrete and sublime® systems have been widely specified and used in traditional buildings as they are highly compatible with the construction method being flexible (there is no need for expansion joints) as well as vapour permeable. Churches and cathedrals have welcomed them with open arms but they are just as relevant to cottages, barns and sustainable new builds. This LABC registered detail will make it even easier for those caring for old buildings and the environment to choose and use them.
In this day and age, where our attention increasingly turns to the environment, the Ty-Mawr system builds are attractive because their components have lower embodied energy than those used in conventional construction and are often recyclable at the end of their useful lives as well! The construction industry is responsible for contributing some 70 million tonnes of waste to landfill annually in this country, it is, therefore, important to consider what will eventually happen to the building materials we choose to use today.
LABC's mission is to ensure that buildings are healthy, safe, sustainable and accessible for all users and tenants whether domestic, commercial or public service. Ty-Mawr's system builds help to tick all of these boxes and assists the LABC in their aim to help developers, designers and builders to make the best choices when planning projects. This change of emphasis achieves high-quality building without annoying and expensive corrections happening late in the construction phase.
This accreditation is the latest in a long line of achievements for us in bringing ecological, practical building solutions to the market.
The certification is conditional on each system build being specifically designed to meet the requirements of the individual building, and this is where our free service for our specifiers and clients has won us widespread acknowledgement. This service will continue to be free to all those intending to specify materials from Ty-Mawr or to purchase the materials from Ty-Mawr. For floor insulation calculations please email tymawr@lime.org.uk for details.
Joyce Gervis, Director of Ty-Mawr said "We have worked closely with Local Authorities to satisfy the accreditation process. We will continually work to improve the environmental and technical credentials of our products and systems as we have done over the last ten years but reaching this point will make specifying and using our products much easier for both our clients and ourselves".