What if I need to install a Radon barrier?
Glover Sure posted this on 2 Feb 2017
If you live in a Radon risk area building control may insist that you install a Radon barrier within you floor build-up. Go to www.ukradon.org to view a map of your area.
If this is the case we would recommend that it is installed between the GLAPOR recycled foamed glass and the Limecrete layer. Although a radon barrier will compromise the overall vapour permeability of your floor, by installing the barrier in this position you will still benefit from the free draining moisture buffer and capillary break offered by the GLAPOR foamed glass layer.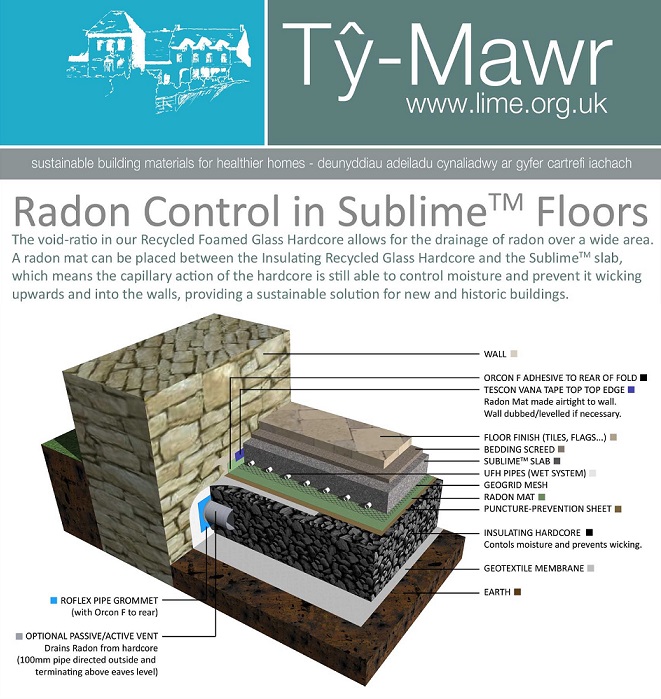 The BRE recommend and favour the use of radon sumps rather than membranes for advice go to www.bre.co.uk