Achabeag, Western Highland of Scotland
Tŷ-Mawr ‌‌ posted this on 8 Apr 2016
Achabeag is in Morvern – a beautiful, very rural part of the West Highlands of Scotland.
This twenty-house development is in a spectacular place – probably one of the finest positions for new housing in Scotland. Set a hundred feet above the Sound of Mull, it has exceptional views – west across the Sound to the Isle of Mull, and south-east to the Firth of Lorne, from the sea-cliffs of Ardtornish, past Ardtornish Castle, to the Stevenson lighthouse off the Isle of Lismore to Duart Castle on the coast of Mull.
The new housing is intended for locals, newcomers who want Morvern to be their home, and use by the developer, Ardtornish estate. The plans include at least six new affordable homes. Its design is by leading UK sustainable building experts, from Roderick James Architects LLP (RJA), which has a base nearby.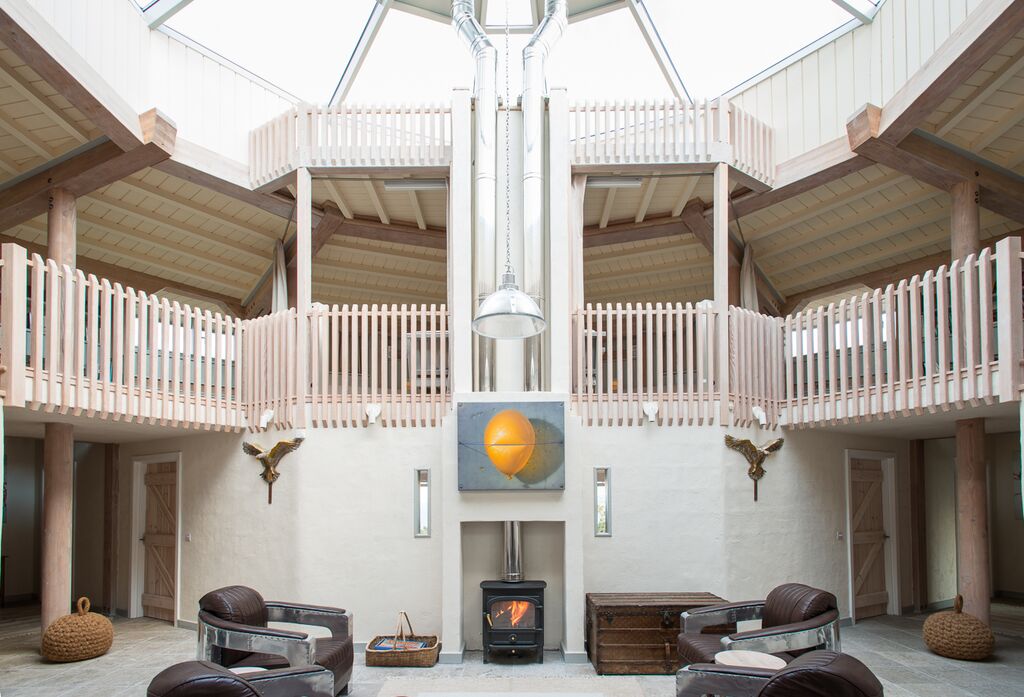 A condition of planning consent was that the houses have a consistent theme and draw from a pattern-book – using a blend of timber frames, hemp-lime construction, and a sustainable interpretation of Scottish traditional building.
As Roderick James explained, "Although this is a development, each house will be individually designed and built to a detailed personal brief. The emerging designs are sensitive, unusual, exciting, and incorporate as many sustainable elements as their budget can cover.The houses draw on the practice's experience of designing and building around 1000 houses in many countries, and are being built by an excellent local builder, Angus MacDonald."
Ty-Mawr is delighted to be supplying Celenit Wood Wool Boards for the external walls. These Wood Wool Boards have been used in buildings for many decades and have proved to be a very popular product as a lime carrier over the time in which we have been promoting and selling them for use with our products. They are strands of wood bound together with minerals.
Unlike some of the other wood wool products on the market, ours are waterproof, freeze-proof and damp-proof, making them appropriate in damp environments and or in poor weather conditions.
In addition, the St Astier EcoMortar C (Construction Grade) and WP (Maximum Waterproofing) are suitable for external rendering, and in combination with the Celenit Wood Wool Boards provide a formidable, yet breathable, barrier to all that the Western Highland's weather can bring!